COIS na MARA B&B
YOUR HOME FROM HOME IN WEST CONNEMARA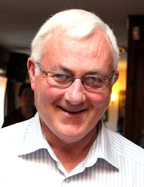 "Cois na Mara", means in English "Beside the Sea", which is apt since the picturesque Cleggan (a working harbour village famed for its fish, and especially its shellfish) is a mere 5-minute stroll in one direction; and the B&B itself is on the corner of the small road which leads you past fields with Connemara Ponies down to lovely Sellerna Beach - the beach in the banner photograph at the top of each page on this website.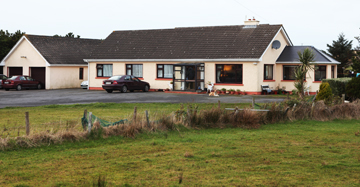 Cois na Mara is a well appointed Bed and Breakfast, fully approved by the Irish Tourist Board, Bord Failte (3-Star) and by Bed and Breakfast Ireland. It offers the visitor a really cosy and affordable base for their time in this part of Connemara, with all rooms luxuriously appointed and with their own en-suite bathrooms (see our "Facilities" and "Photos" pages for more), a comfortable guests' sitting room, and a location which is really convenient to the village, and for those wishing to take day-trips to and from the nearby island of Inishbofin, or to explore all the beautiful and interesting corners of the Aughrus Peninsula on the edge of the Atlantic.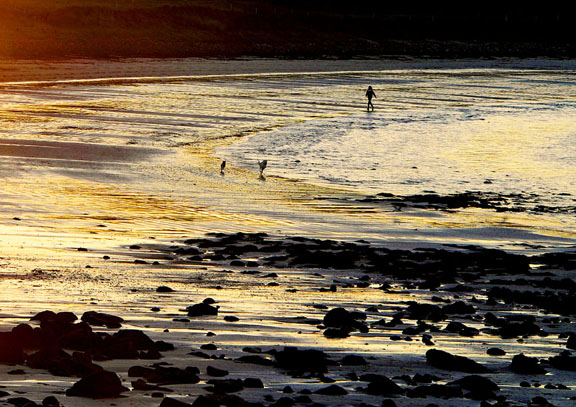 And what could be lovelier than an evening stroll along Sellerna Beach, as the sun sets, after a friendly welcome from The Hughes family, a day of exploration or relaxation in Connemara, and maybe a drink and a fine meal in Cleggan! Cleggan is deservedly famous for its crabmeat and other shellfish, as well as its fresh fish, succulent Connemara Lamb, and other delicious fare.

Sunset walk on Sellerna Beach, Cleggan

So... welcome to Cois na Mara! Do browse through these pages to see what we have to offer, and contact us to make your booking with us for your stay in Cleggan. You'll be sure of a fine welcome at Cois na Mara: "Beside the Sea"!

Cleggan Bay and Village, with Inishbofin and Inishark in the background

This website was built and is maintained for Cois na Mara B&B by Heather Greer, a local photographer living in Emlough, Cleggan. The photographs on the site were also taken by Heather. Some of them are available as greetings cards, and they can
be purchased either in the shop in Cleggan, or Sweeneys shop in nearby Claddaghduff, or in other outlets.
Email: heather.cleggan@gmail.com