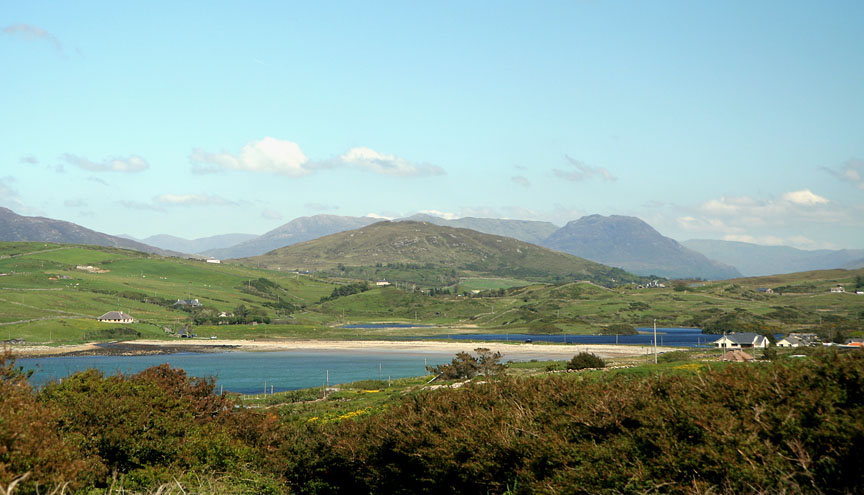 For details on getting to Cleggan, by car or by bus, we suggest you visit the Community website, which gives you detailed advice - just click HERE to go straight to the Aughrus Peninsula's "Where we are and how to get here" page - and remember: just click on "Back" in your browser to return to our own website!
And... DID YOU KNOW THAT BY WALKING NOT MORE THAN 100 METERS IN TOTAL, YOU CAN TRAVEL BY COACH - WITH A NUMBER OF SERVICES PER DAY, AND ON-BOARD TOILET AND FREE WI-FI - ALL THE WAY FROM DUBLIN AIRPORT TO THE HEART OF CLEGGAN VILLAGE??? AND BICYCLE RENTAL CAN BE ORGANISED - SO...CONSIDER LEAVING THAT CAR AT HOME FOR YOUR CONNEMARA HOLIDAY!!
Reaching Cois na Mara B&B from Cleggan village itself couldn't be easier or quicker! Simply travel through the village (with the shop and Oliver's Seafood Bar and Restaurant - and the fishing harbour - on your right-hand side), and continue for about 250 meters. You will see the red-brick Coast Guard hut on the left - still very much in use!
Cois na Mara is 20 meters further along, on the right.
Find Cleggan on the Google Map below. Cois na Mara B&B is a 5 minute walk from the centre of Cleggan village, or a 20 second drive!
SatNav directions are:
Latitude - (53.558770)
Longitude - (-10.114100)